Ready to make your reservations for D.S.O.'s Jam in the Sand 7 ?
You are at the right place! Here, you can complete an entire reservation, including selecting your room category and paying the required total amount at the time of booking.
All room requests can be made in the comments section on the last page.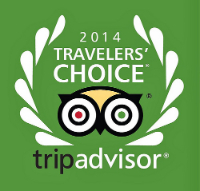 The completely redesigned, adult-only Jewel Paradise Cove Beach Resort & Spa, is an oceanfront retreat on Jamaica's north coast. Voted top 25 all-inclusives in the Caribbean, it features world-class services centered on an all-inclusive health, spa and fitness theme. Relax in one of 210 rooms or 15 junior suites that have been completely reimagined with luxurious bedding, modern furniture, deluxe bathrooms and state-of-the-art technology. Private balconies and patios have been added to guest rooms to allow the natural sunlight and beauty of the surrounding area to spill in.
If you are NOT ready to book and pay, and are simply looking for pricing, please DO NOT continue. All pricing is available on the web site and selecting a room here will not offer you a different price.

To get started, choose the number of people for your reservation below!
See you in Jamaica!
If you have already booked a reservation and are returning to pay a balance, please use the button below.