Ready to make your reservations for DSO's Jam in the Sand? This is the booking page for Jewel Runaway Bay Beach and Golf Resort. It is the sister resort NOT the host resort.
You are at the right place! Here, you can complete an entire reservation, including selecting your room category and paying the required total amount at the time of booking.
All room requests can be made in the comments section on the last page. While we will make every effort to honor your request, exact room placement can not be guaranteed. Only your room category.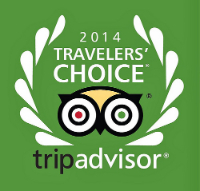 The Jewel Runaway Bay is an ALL INCLUSIVE Beach and Golf Resort, meaning all meals (in any of the resort's 7 onsite restaurants) and beverages (including all liquor, beer, wine, frozen drinks, champagne, etc) are included, as well as a variety of activities and water sports - including an 18-hole championship golf course, an awesome water park, activities, fitness center, dive-in movies, archery, and snorkeling. Plus, round trip airport to resort ground transportation! We also include a free shuttle for concerts and activities taking place at Jewel Runaway Bay (limited hours posted on-site).
To get started, simply choose the number of people for your reservation below.
If you have already booked a reservation and are returning to pay a balance, please use the button below.